Physical Mediumship with Katie Vandi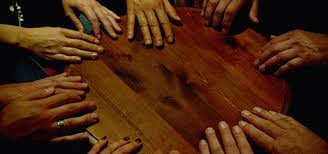 Physical Mediumship with Katie Vandi
Connect and communicate with loved ones who have passed on. Receive guidance from your spirit guides and guardian angels. Help yourself and others heal physically, emotionally, and spiritually. The intention of this demonstration is to further enhance your trust in Spirit and to prove that you are not alone!
This will be an exciting demonstration of Physical Mediumship lead by medium and holistic nurse, Katie Vandi. Katie will begin with a group meditation and calling in of the angels and spirits to join us. Participants will gather around our antique 3-legged table and with fingers lightly touching the table top, ask questions.
Class size is limited. Come prepared with questions to ask spirit!
-"If you only knew who walked beside you in this lifetime, you would never feel afraid again". -Wayne Dyer